Job Hunting Tips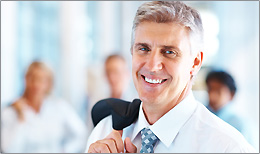 How Should I Indicate Language Proficiency on my Resume?
Language is such a complex thing to explain simply. There are several aspects of most languages (reading, writing, speaking, listening), and being good at one aspect doesn't mean you'll be good at the rest. Words like "fluent" apply to the speaking part only, and say nothing about reading/writing. For Chinese/Japanese, for instance, writing gets even more complicated as you may be able to type the language, but not write it by hand.
Furthermore, explaining the 'level' of language is almost impossible.
Workplace Issues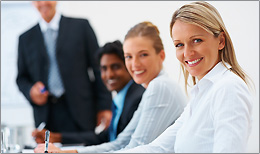 Silicon Valley Private Bus Service Gets More VC Funding
In the wake of Uber's rapid growth and swelling market cap, other companies have rushed to rethink aspects of urban transportation. One of them is Chariot, a startup that's offering a new way to survive the daily commute by running 14-passenger vans across San Francisco on five set routes during the morning and afternoon rush. Rides cost between $3 and $5 apiece, and passengers can book from their smartphones and use mobile apps to monitor the location of the vans in real time. And, of course, coming in May, the buses will include onboard Wi-Fi.
Good Career Choices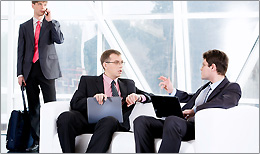 19 Changes to Make in Your 20s to Set Yourself up for Lifelong Success
If How you spend your 20s is hugely important for determining who you'll become — personally and professionally — in the future.
In fact, one psychologist calls this time period the "defining decade," since it sets the stage for the rest of your life.
We understand that might sound intimidating. To reduce some of the pressure, we put together a road map of sorts based on several Quora threads on how to make the most of your 20s.
Find out what you should start (and stop) doing in your 20s to lay the foundation for lifelong success.
Career Building
We specialize in staffing early stage start-ups in networking infrastructure, wireless communications, and information technology markets. We find career opportunities for professionals looking to accelerate their career growth by being part of a world class, VC-backed start-up company, whose founders have demonstrated success.
We focus on positions at all levels in engineering, marketing, sales, test/QA, support, product management, and business development.
Our listing of jobs changes on a daily basis. Whether you are a passive or active job seeker, it is important that you contact us so that we are able to keep you current of our hottest searches. By joining the Netsoft network, you increase your knowledge of new opportunities exponentially.
You can contact us directly by visiting our Contact page, or by contacting our office.